By Julian Cooper, Managing Director – Podium Space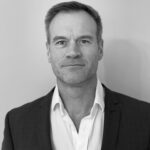 The debate about the future of the office has been ongoing since almost the start of the first lockdown. Businesses will soon need to put plans into action regarding real estate portfolios and how they will manage their workplaces post-pandemic.
For all the benefits of working from home, the general consensus from research and from my own personal network is that the office undoubtably has an important role to play in the future of work.
Perhaps the debate about the office has been useful as it has forced businesses to truly consider what they want from a workspace. Similarly, employees may be able to better articulate to employers what they do and don't require from their working environment.
The office will be essential post-pandemic and here are five reasons why:
1. Employee wellbeing
One positive side effect of the pandemic is the renewed focus businesses have for the wellbeing of their staff. Leaders must not forget this when the pandemic has passed. There's a clear connection between wellbeing, happiness and productivity.
The workplace can aid wellbeing in multiple ways. Indeed, even having a physical office is important for wellbeing as it gives employees a place to work away from home and connect with colleagues. Staff can be provided with the correct ergonomic furniture for their needs, ensuring that their physical health is taken care of.
The office can also provide a safe space for managers and employees to discuss mental health. Though conversations have increased, it's not always easy online. The ideal office should be a place that caters to the physical and mental needs of all occupants.
2. A place to socialise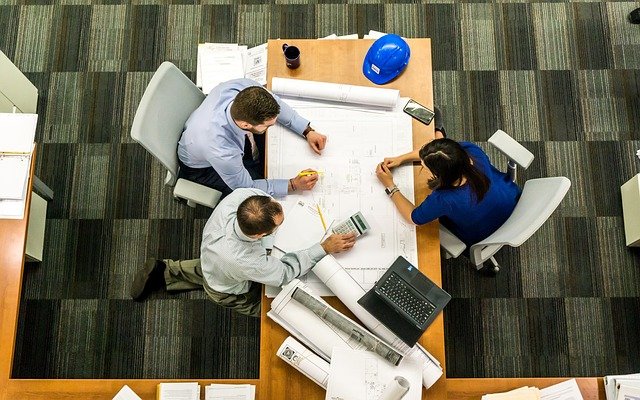 Anyone that has worked from home can probably attest to the difficulty in keeping connected to colleagues. Video calls and group WhatsApp chats go only go so far – nothing can replicate socialising in an office space. Indeed, it's often the unplanned chats in an office communal area that can sometimes be the most valuable.
Collaborative spaces will be vital in the future of the office as it's a key reason that people will want to return. Businesses must create these spaces and give people the tools they need to work together.
3. Focused space
Just as important as communal spaces will be quiet spaces for focused work. While some people may have a great home set-up with no distractions, that's certainly not the case for the majority. Whether it be children, partners also working from home, a lack of a designated working space, there are numerous reasons why many people may struggle to focus when working at home.
Even those without any distractions may struggle simply because of a feeling of isolation. Sometimes we need the energy of an office to recharge us before focusing on work again. When you're alone all day, the motivation can wane and focusing may become difficult.
This is why we're seeing a steady growth of interest in hub-and-spoke models, where businesses provide flex office spaces close to where their staff live. This gives many people the opportunity to work from an office without the necessity of a long commute. We can expect flex office space requests to gradually increase throughout the year as more companies act on their real estate strategies.
4. Company culture
In a similar vein to collaborative space, there's only so much that can be done to convey and build company culture online. The office has a big part to play, from branding to seeing company values being acted on.
This ties in with employee attraction and retention. Another side effect of the pandemic is a rise in unemployment. That means there is more talent on the market, and companies will need to stand out to attract the best employees. Demonstrating a company culture will be a key selling point, and being able to either show that or explain future office plans may be a defining factor in any potential new hire's mind.
As for employee retention, those companies that don't make strong plans for the workplace (or don't communicate them well) may see their best talent look elsewhere.
5. Work-life balance
The separation of work and life has blurred significantly for many of us working from home. Without a commute to an office, even one just five minutes away, it can be hard to disentangle work from home life.
This can result in people working longer hours and feeling burned out. Initially, this may have been due to people wanting to prove they could work from home and be just as productive. Now it is because some people never leave "the office" – their home.
By providing an office space, businesses enable staff to set a work schedule for their day and separate work from home.
These are just five reasons why the office is essential, though there are many more! I'd love to hear your thoughts on why the office is essential and what you miss most. Connect with me on LinkedIn or get in touch jules@podiumspace.co.uk.
Podium offers high quality flex office space to rent in prime locations in the West End and City of London, Oxford, Slough, Chiswick, Ealing, Bath and Bournemouth.  To view Podium's locations click here.