By Julian Cooper – Managing Director, Podium Space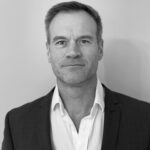 The future of the workplace is a hot topic and will be for a few years to come. Businesses are evaluating their real estate portfolios as they balance hybrid working, and there is constant speculation about the role of the office.
Research from IWG found an increased demand for smaller, localised flexible office space, while a CBRE study from last year found that most companies expect to keep offices in urban areas while offering employees greater flexibility to work remotely.
The situation is constantly evolving and is impacted by the pandemic, lockdowns and the vaccine rollout. One thing that's clear is that flex office space will be a critical tool for businesses of all sizes, however the future workplace looks.
Ripe for investment
The flex office space sector has been growing for a number of years and this will be accelerated by the pandemic. Though demand has understandably wavered during 2020, there are signs of growing confidence in the office market – Property Week reported that the London office market saw almost £5 billion of transactions in Q4, well above the quarterly average.
JLL notes that flex office space represents just 1 per cent of stock in most office markets, and that this could rise by 25 – 30 per cent every year for the next five years.
The growth potential combined with the increased demand makes flex offices a very attractive proposition for investors.
The benefits for landlords
There are plenty of reasons why landlords are keen to invest in flex space beyond the demand and growth potential.
As numerous landlords have found out in the last year, a lack of diversity in a real estate portfolio can present a big risk. Landsec recently collected just one third of rent owed by retail tenants, and even with a roadmap out of lockdown it may be a few months before retail and hospitality tenants are able to pay rent in full.
Tenants for all sectors that have long contracts may be looking for rent reductions or early breaks from those contracts as they battle to balance their books.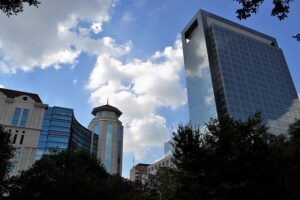 Flex space allows landlords to de-risk their portfolios, diversity income streams and reduce the amount of empty space in a building.
Flex space appeals to a broad market, from SMEs who rely on it as the only viable workplace solution for them, to corporates who themselves want to balance their portfolios between the traditional office and flex offices.
The value of planning
Now is the time for serious planning. We have a roadmap out of lockdown and it may be by June that the work from home requirement is removed. Furthermore, a significant percentage of the population will have received their first vaccination by the summer which may also fuel confidence in returning to the office.
It may be tempting for a landlord to jump straight into flex, but it's not as simple as advertising a vacant space and waiting for the enquiries to roll in. Space is a service and tenants will have high expectations of a workplace, from the amenities on offer to how the space is managed.
Landlords should conduct market research, consider the type of tenants they want to attract and always be flexible in how they can design and adapt a space.
Working with an expert partner can pay dividends as they will have insight and contacts within the flex office space sector that can give your investment a cutting edge.
I'd love to hear your thoughts on investing in flex space and where you see the market headed this year. Connect with me on LinkedIn or get in touch jules@podiumspace.co.uk
Podium offers flex office space to rent in prime locations in the West End and City of London, Ealing, Chiswick, Oxford, Slough, Bournemouth and Bath.  To view our locations click here.