Homeworking vs Office Working: Why it May be Time to Take the Next Step
You've grown your business from scratch – perhaps working from a corner of your living room or your bedroom and now you might employ several staff working remotely from their homes. It might seem the perfect option; you can manage your work and your domestic life – sandwiching the household chores between meetings and business assignments. You like the idea that you don't waste time meeting face to face with your staff – after all emails are quick and they leave a paper trail.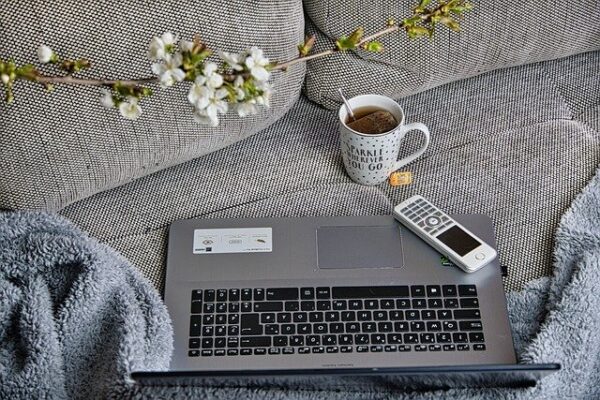 However, now your business has grown there seems to be more and more issues that need to be discussed with staff and the list of unread emails is growing. What is doubly annoying is that once a week your internet connection seems to crash, so you have to drive to a local hotel to work in their foyer! Now you also find that you have less time to spend on household chores and the pile of unwashed laundry is staring you in the face and the unpacked dishwasher is pinging at you, making you feel slightly out of control. The dog is also driving you mad, whining for a walk, chewing the children's toys and the cat is sitting on your keyboard, ruining your emails and your focus. Complete panic ensues when you remember a client is coming for a meeting in the afternoon – the whole morning is wasted as you madly tidy the house, trying to create a professional looking environment out of domestic chaos!
If this sounds a little like you, maybe it's time to take the plunge and rent an office space. Having your own office not only looks professional and shows the world that you have a long-term plan but you are also away from the distractions of your home. You are also creating healthy boundaries for yourself and your family by leaving work at work – which is hard to do when you work at home. Face to face team work with colleagues can also be incredibly valuable in terms of quickly resolving problems and not amassing mountains of unread emails from staff. If you take an office in a shared office block, your new workspace can also create opportunities for networking and marketing.
Conventional Office Space
You may be tempted to try and save money and rent an office from a private landlord but remember, although the monthly bill looks cheaper up-front, it may not be in the long term:
Private landlords often tie tenants into a lease of three, five or seven years – this could be expensive if you find need to expand or downsize
You will have the expense and hassle of buying your office furniture and setting up the office, making sure your internet and telephone are installed
You will be responsible for your utility bills which could include a service charge or even contributing to the landlord's insurance policy
You are also financially responsible for the upkeep of the office: cleaning, maintenance, security and redecoration. This is also a drain on time which could be spent growing your business
Flexible Office Space
Flex office space (or serviced offices) may seem extravagant for a growing business as their all-inclusive nature can make monthly bill seem a bit high but there are many advantages of flexible office space and they can save you money in the long run:
Serviced offices are usually in excellent locations – close to transport networks and in desirable parts of cities and towns, making the commute easier and your work address will impress clients.
Contracts with serviced office providers are usually simple and flexible, allowing you to quickly adapt your office if you need to expand or downsize. Contracts usually run for only 6 to 12 months before you have the option to renew and you usually only have to give 2 months' notice to leave.
Serviced offices are ready to go from day one; stylishly decorated, furnished and equipped with phone lines and internet, so you can get straight to work and look professional without having to spend any time or money on setting up shop.
Repairs, maintenance and cleaning are fully managed by the office provider, so you can get on with your work without any hassle.
Reception staff will welcome your clients, adding to your professional image.
If you've got to the stage when your business has outgrown your home, Podium has flexible and attractive options in prime locations across London and the South. We want to support your business in a stylish and professional environment, helping you adapt to any changing circumstances in your business. If you're not quite ready for a permanent office, there are still options such as coworking spaces, virtual offices and meeting rooms for hire to help you create the professional impression to move your business forward.