Podium: More Than Just A Place to Work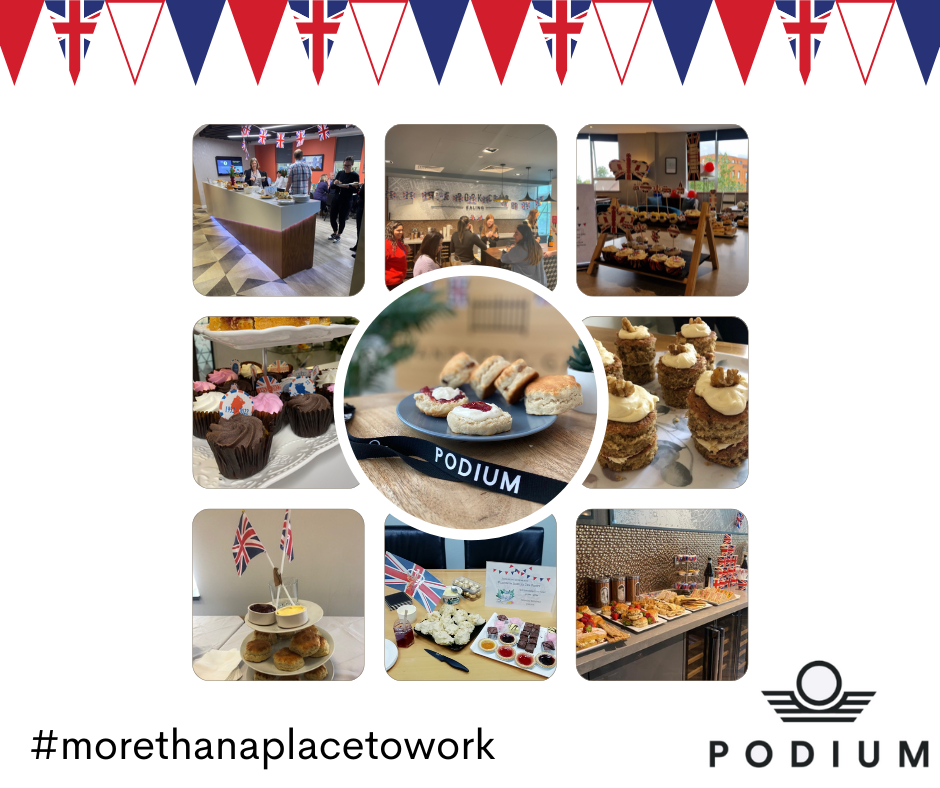 Podium Centres Celebrate The Jubilee
Last week we celebrated the Queen's Platinum Jubilee across our centres with a number of events from afternoon teas, royal quizzes and even pizza (our clients do love a slice of pizza!).
We put a lot of effort into these type of events so that our clients feel that having an office in a Podium centre is about more than somewhere they come to work.  We want to create workspaces that make our clients look forward to coming to work.  It's about much more than a desk, a telephone and an internet connection, it's about community; the warm welcome you get from our reception team as you walk through the door, the conversations with others as you make a cup of coffee in the kitchen, the breakout area where you can hold a quick meeting away from your desk, the fact you will rarely be alone however late you are working.
Podium is invested in your business and wants it to be a success.
Podium offers high quality flex office space to rent in prime locations in the West End and City of London, Oxford, Chiswick, Ealing, Bath and Bournemouth.  To view Podium's locations click here.   Want to know more? Contact us.