Podium Sponsors Charity World Record Attempt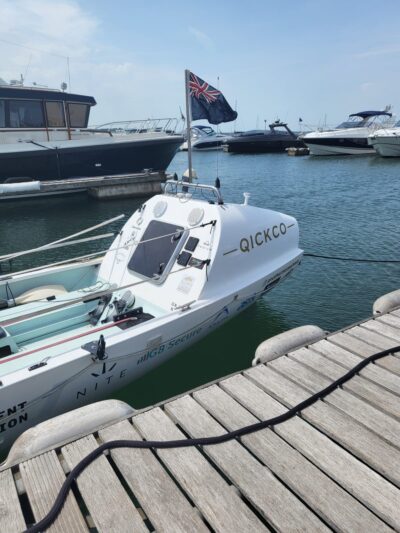 Podium is delighted to be one of the sponsors for The Pilgrim Hop, in aid of charity Pilgrim Bandits, whose aim is to support armed forces injured and amputees to help them to live life to the full. The Pilgrim Hop is a dual effort, seeing serviceman and veterans rowing from Poole Harbour to Cherbourg in France, a 66 nautical mile row across the busiest shipping lane in the world, before handing over the boat to injured and amputee serviceman who will row the return leg, hoping to achieve a Guinness World Record in the process.
The mantra 'Always a Little Further' is core to the charity's attitude, whether working with injured men and women from the Military or Emergency Services directly or by utilising their experiences to inspire and encourage young people and children. Pilgrim Bandits don't do sympathy, but offer the rewards of belonging to a team, encouragement, belief and the power of humour over pain.
Bandits' primary aim is to help those in need directly, with no compromise. Soon, those who needed help become those that give it. By pushing injured men and women into physically and mentally demanding situations that they would not have dreamed possible; kayaking extraordinary distances, jumping from aircraft, running races, trekking across inhospitable terrain, self confidence is restored and self-belief instilled – Always a Little Further. Pilgrim Bandits pushes those that have already endured so much to go beyond endurance – to embrace life again and in so doing inspire others.
To make a donation in support of these incredible men and women, click here.