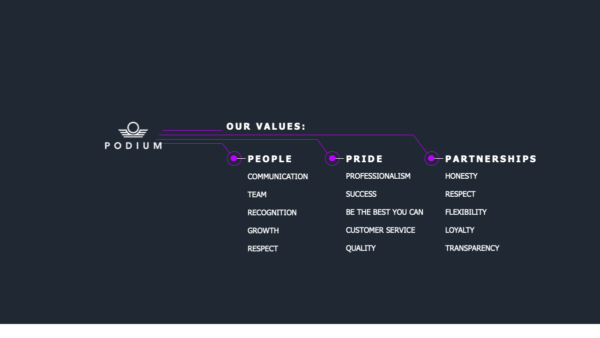 We were excited this month to recognise our great working relationships with our brokers with the most recent Podium award.   With the majority of our sales leads coming via one of the many online office brokerages, we work hard to cultivate a good working partnership with the brokers to ensure as many successful outcomes as possible.   With the latest Podium award, we wanted to recognise an individual broker who is not only focused on success, but embodies Podium's values in the way they work: Great communication, working with us as a team, always professional, flexible, respectful and striving for success.
We asked the centre managers and sales team for their nominations but found it impossible to choose just one individual, so once again we split the award two ways.  Both our winners work for Flexioffices, one of the longest standing office brokers, with whom we have worked for many years.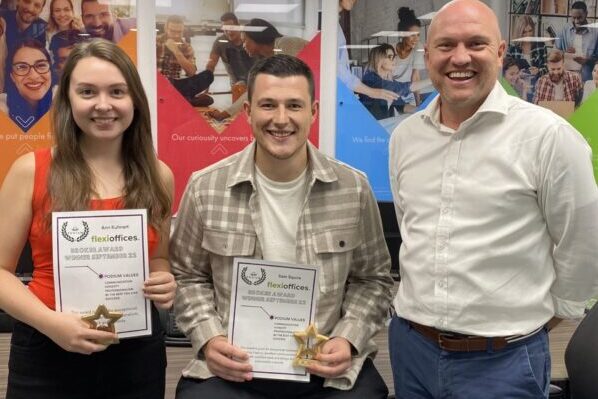 Our Winners
The first winner was Sam Squire who was nominated by Bath centre manager, Scarlett Benton.  Scarlett says "I have worked with Sam on a number of enquiries and as a team we have got them over the line, and they are now happy clients with me here at Cambridge House. Sam really champions Podium and always puts us forward with enquiries. I feel he matches our values which means when running alongside him when a deal is going on is a dream. He communicates consistently, is professional, and always strives for a successful outcome. He represents us well and always shines us in the bright light that we are."
The second winner was Group Sales Manager Abi Alderson's nomination – Ann Kuhnert. "On a recent large deal at our Chandos Street property Ann was consistently keeping in touch with me throughout to get the deal across the line, even when she was away on holiday back home in Germany.  We really worked well together to get the deal done, and in general she is a very good broker to work with.  She is always contactable, very responsive and works hard with the providers to get a successful outcome."
London Regional Sales Manager Lee Belcher headed over to Flexioffice's HQ in Holborn to present the awards in person, with Ann and Sam splitting the award of £500 of vouchers.  Needless to say they were both over the moon with their awards and are looking forward to working with us on many more successful deals.  Big congratulations and thank you to Sam and Ann!
We now look ahead to the next Podium award, which will go to a team member; nominations are open now!  Contact us for more information.