September is a hectic time of year for many of us.  We might have taken our foot off the pedal somewhat in July and August – kids are off school, with any luck we've escaped on holiday and generally clients and colleagues are away from the office meaning it can be a quiet time for many.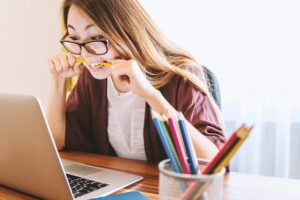 All of a sudden, September is here, schools are back and we are thrown back into it – a backlog of emails, endless meetings scheduled and already we are feeling behind and overwhelmed,  not to mention suffering from post-holiday blues (who else has started planning their next trip?!).
September is a great time to assess your working routines and looking at ways to maximise your productivity, especially if you are one of the millions of people in the UK who work exclusively from home, with many more hybrid working between home and office.  The upsides and flexibility of home working are quickly counteracted by too many distractions, rising energy costs and the need for more personal interaction.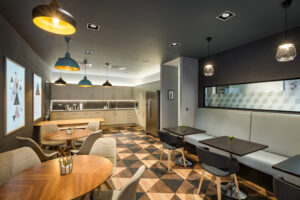 A Podium Dock Club membership is the perfect way to kickstart your productivity, create new working routines and benefit from personal interaction, both in the form of networking and genuine companionship.
Our coworking lounges offer a contemporary and stylish space in which to work, access to private meeting rooms, fully equipped kitchens with Nespresso coffee and complimentary refreshments such as continental breakfast and beer and wine on Thursday and Friday afternoons.   Our front of house teams are onsite to ensure everything runs smoothly for you and regular social and networking events give members the opportunity to mingle, build connections and enjoy delicious treats with everything from pizza to afternoon tea.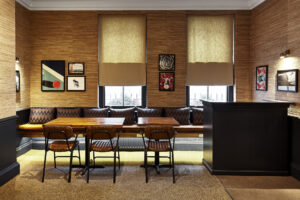 Dock Club membership is ideal for home-based workers to escape their own four walls, or for mobile workers somewhere to hot desk whilst on the move, as membership gives access to all Dock Club locations: Chiswick, Oxford (East Point), Bath, Ealing, Oxford (Summertown), Soho, Slough and Marylebone.  A brand new Dock Club Lite in Bloomsbury has just opened, with work on Liverpool Street starting imminently.
If you think Dock Club membership could help you create better working routines and improve productivity, contact us to arrange a free trial.
Podium offers flexible offices to rent in London, Oxford, Bath, Ealing, Chiswick, Slough and Bournemouth, as well as Virtual Office services and Meeting Rooms to hire.  Our experienced and professional teams combined with high quality flexible workspaces are what set Podium apart from the field.