According to Transport for London, the Elizabeth line is the most significant addition to London's transport network in a generation. The new railway will transform life and travel in London and the South East: it will reduce journey times, create additional capacity, transform accessibility and provide a huge economic boost.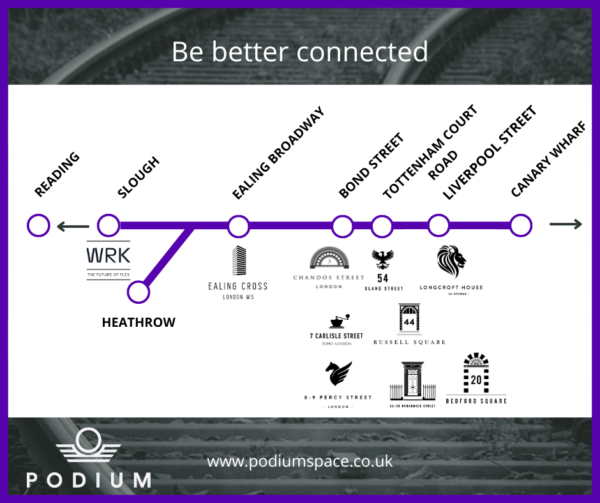 The Elizabeth Line is comprised of 41 stations, covering over 100km of track, and carrying an estimated 200 million people per annum. In central London, the line runs through the important business centres of Paddington, Bond Street, Tottenham Court Road and Liverpool Street.   Currently the Elizabeth line is still operating in 3 sections, but from 6th November 2022, the full line will be open East to West, a game changer for crossing central London.
What are the benefits for YOUR business?
Reduced journey times within London: Estimated travel time between Canary Wharf and Liverpool Street, for example, will be slashed from 21 minutes to just 6 minutes.
Quicker commutes: From the East, the journey from Abbey Wood to Tottenham Court Road will be cut from 33 minutes to just 11 minutes with no changes.  From the West, Ealing to Canary Wharf will take just 27 minutes with no need to change trains.
Getting out of central London is easier and quicker: Direct trains from Canary Wharf & Liverpool Street to Heathrow as well as Reading and Slough to the West.
Reduced congestion:  Adding 10% capacity to London's rail network will mean less crowded and sweaty commutes.  New trains with space for up to 1500 passengers provide the most spacious trains on the whole of London's network.
Step-free access: All Elizabeth line stations are step free from street to platform.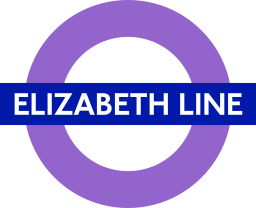 Free WiFi: Catching up on emails (or streaming a box set) is now possible, even underground.
For Podium's clients, taking advantage of our network of properties is now even more quick and convenient.  With meeting rooms and Dock Club coworking lounges in Ealing, Marylebone, Soho, Bloomsbury and Liverpool Street, wherever your business may take you, there's a place for you to hot desk, meet clients or even grab a coffee and take a break.  And to think you can get to Selfridges in your lunch break from our Slough office or grab a last minute theatre ticket and head west after work – the Elizabeth line won't only benefit your business but opens a whole world of leisure opportunities!
To discuss office availability, contact Lee Belcher.