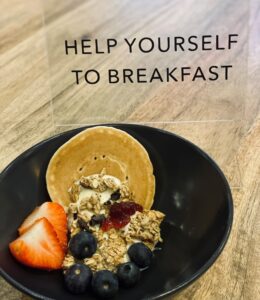 According to The Harvard Business Review, 82% of business leaders are focussed on getting their workers back to the office.  What is becoming very apparent, is that the value of the office is in the people, not the place.  Rebuilding team bonds, socialising with colleagues, being able to ask for help, getting new ideas and inspiration…they all come from the collective not the individual.
Podium has always recognised the value of the business community created in our centres and creating those opportunities for connection has been so important in a successful flex office environment.
In the first quarter of 2023 we have introduced some new initiatives to give our clients even more opportunities to create their connections, both with their own teams and to extend their network by interacting with fellow occupiers.
Our new catering options across our Dock Clubs have not only created a sociable, welcoming environment that makes coming to work a pleasure, but gives even more added value for our Dock Club members.
A new menu of varied light breakfasts each day, such as fruit and yoghurt or crumpets, and delicious lunchtime snacks such as toasties and soup have proved a huge hit in our Dock Clubs and more and more people are venturing away from their desks to socialise whilst they eat.  With regular treats such as cake and beer or soft drinks, there's always a good reason to hang out in the Dock Club and see who you can chat to whilst you indulge!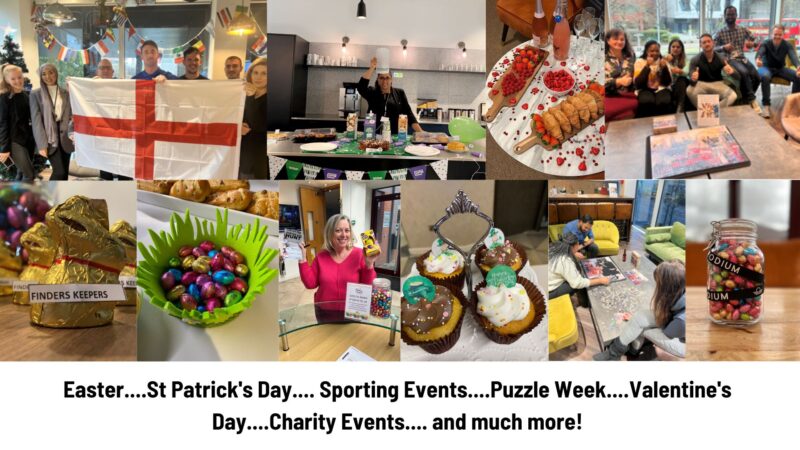 We have also extended our events calendar to standardise it across our network.  It's not all always about food, with puzzle week (which proved such a huge success that some centres have made it a regular feature!), quizzes, book swaps and more.
Podium has Dock Club coworking lounges in London (Soho, Liverpool Street, Ealing, Marylebone, Bloomsbury and Chiswick), Oxford (Summertown and Eastpoint) and Bath, so members can access these services even when out on the road.  To find out more about our fantastic business communities, contact us for more details.
#morethanaplacetowork