By Julian Cooper – Managing Director, Podium Space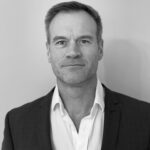 One of the longer lasting impacts of the pandemic on the business world will be the increased use of flexible office space. The sector has already been steadily growing in recent years – there are currently more than 6,000 flexible workspaces locations across the UK – and this is set to continue as businesses see the value of flex.
The fact that there are so many options can be both positive and negative for tenants. On the plus side, a competitive market will drive landlords and operators to provide premium spaces at great prices. On the other hand, the sheer number of spaces available could be overwhelming – especially for businesses venturing into flex for the first time.
I've been in the flex office space sector for 20+ years and these are what I believe need to be the top things to look for.
Location
The old mantra of "Location, location, location" rings just as true for flex office space as it does for any other real estate. The ideal location will depend on what your priorities are. If you want to find a space that is close to a lot of your employees, then it may be a suburban location. If you have some teams that will be using the space more than others, perhaps a location more convenient for those employees will take priority.
Alternatively, you may want a location that is close to clients or close to other businesses in your industry, such as the financial sector of the city. Either way, keep your employees at the forefront of any decisions as they will be the ones using the space.
Culture and Identity
Space is now a service and as such, tenants are increasingly looking for spaces that have a unique identity. A workplace is more than an office – you want your employees to be somewhere that makes them happy and inspires creativity and productivity.
There are operators that have spaces aimed at certain industries or sectors. These can be a great option as you'll be able to evaluate from the existing tenants what kind of workplace it is. Whenever you visit a space, consider everything from the reception area to communal areas. Talk to other people already working there and ask yourself if the culture is a fit for your company.
Shared or Self-Contained
It may be that you want to a self-contained space. This can be particularly beneficial if you deal with a lot of sensitive or confidential information, though the vast majority of flexible spaces have great options for clients who desire extra privacy.
Self-contained units are a great option if you want to make the place feel like your own. Many landlords are very open to collaborating with tenants on design and fit-out so you can tailor a space to your exact specifications and have company branding throughout.
Transport Links
For spaces outside of city centres, transport links are very important. A lot of spaces will be easily accessible by main roads, but you may also want to consider rail and bus access so make the commute easier for any staff without a car – these greener options are also a boost for sustainability efforts.
Price
The financial benefits of flex office space cannot be understated. Traditional long term leases can be a big risk as we saw during the financial crash in 2008 and now during the pandemic. The competitive flex market means that there are great rates available, but it's still important to define a budget at the start and stick to it. This is especially true for SMEs that may not have any other space in their portfolios.
Scalability
Flex is a popular option for start-ups and SMEs because it allows them to grow within the space. For businesses of all sizes, it also allows for a reduction in space if required. Either way, ask the operator about how easy it would be to scale up or down – most will be very accommodating and can react to requests in a matter of days.
Extras
Lots of operators throw in extras in addition to the usual amenities you expect from a workplace. These can include monthly lease discounts, insurance, free legal advice, free use of space for events and workshops. Ask around when speaking with operators and you'll be surprised what else can be thrown into the deal!
If you're in the process of looking for flex space or soon will be, or just want to a chat about the sector, I'd love to chat. Connect with me on LinkedIn or get in touch jules@podiumspace.co.uk.
Podium offers high quality flex office space to rent in prime locations in the West End and City of London, Oxford, Slough, Chiswick, Ealing, Bath and Bournemouth.  To view Podium's locations click here.