Exercise has been proven to boost mood, energise and keeps both body and mind healthy.  But making time can be hard.  At Podium we are lucky to have a variety of fitness and exercise options close to many of our properties, meaning that a workout before or after work, or in a lunch break, is easy to fit in.
Clients at Podium Oxford Eastpoint even have the luxury of an onsite fitness facility, run by Health² Personal Training.  With a new timetable of small group training classes, a workout could be right on your doorstep.
Run by senior Personal Trainer Joe Roberson in Health²'s private gym, these forty-five minute classes will help you burn fat, tone muscle, boost metabolism and reduce stress.  Linking exercise into your working day helps you build a routine and make time for your body.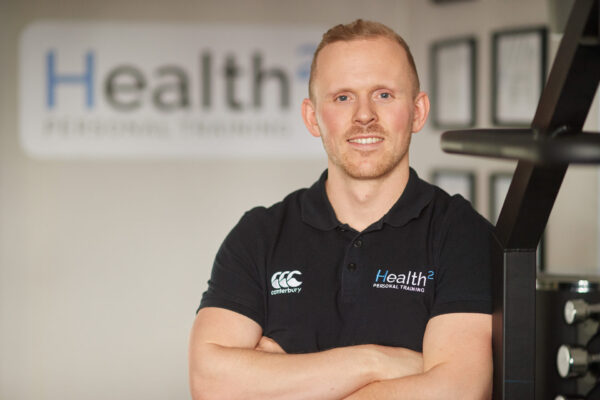 Ben Fox, owner of Health² Personal Training, has these top tips to build exercise into your day:
1 – Book the time in the diary.  It's a non-negotiable appointment that you can't miss.  If you don't build in the time, you won't have the time.
2 – Make it easy.  If you sign up to a gym and it's more than ten minutes out of your way, you'll find more reasons to skip it.
3 – Write down your goals and make them matter.  Exercising to keep healthy is great… but not that inspiring.  Being healthy to play with your kids – that's inspiring (as an example).  Workouts are the tool that gets you to the goal that matters to you.
4 – Keep accountable.  You might feel motivated now but that may fade in a couple of months.  Find something like a class or personal trainer that keeps you accountable.
5 – Make it a routine.  All of the above is aimed at helping you build a routine around exercise.  Doing your workout needs to become as routine and automatic as brushing your teeth.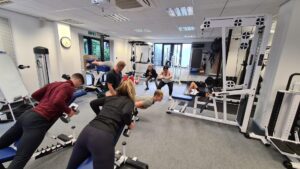 Ben says:
"When I founded Health² Personal Training at Podium Space nearly four years ago my vision was to become the best Personal Training studio in Oxfordshire.  Tash, Candy, Millie and all of their team understood that vision and have helped make that a reality.
I mention a number of the Podium team personally because being based here at East Point has never just felt like renting square footage from a faceless and inflexible landlord.  You're dealing with real people who genuinely care.  It's felt like having an extra team member.  They help in every and any way they can.
Basing Health² Personal Training at Podium Space East Point has given our clients easy access to us via the ring road from anywhere in Oxford.  The monthly fees include all your utilities and building insurance leaving you able to focus on your business, not on trying to manage your office space.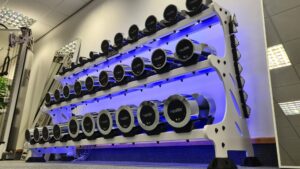 Due to continued success we expanded in mid 2020 and chose to stay with Podium Space.  We are now the leading Personal Training studio in Oxfordshire.  We are glad to work synergistically with Podium Space now, with many of their other business owners choosing to have their Personal Training sessions here in Health²'s world class facility."
For more information on personal training and group fitness classes in Oxford, contact Ben here.
Podium Oxford Heritage Gate offers managed office space to rent for up to 200 people.  Configurations are flexible, meaning you can create the size and layout to suit you.  To find out more about available space and talk through your requirements, contact Oxford Area Manager, Natasha Turner.