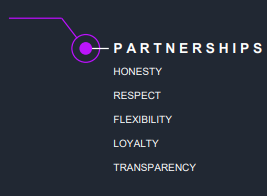 Following on from our first Podium Award in May, we are delighted to announce the winners of our first Podium Client Award.
We asked for each centre to nominate clients on the basis of the Partnership with that client.  A company who shares our values and of honesty, respect, flexibility, loyalty and transparency.  To read more about Podium's values read our blog post from earlier this year.
We have many loyal clients who help make our centres such great places to work.  For this award we were looking for clients who capture the value of Partnership – respectful, honest, loyal, transparent and flexible.  It was an impossible task to whittle it down to one, so we decided to split the award between two clients.  Here's a little profile on each of our winning clients.
InWestEaling
Residing in our Ealing Cross centre, InWestEaling provides business support to local companies, encouraging local spend and community spirit.  Suraya Khaleue, Customer Service Manager at Ealing Cross says, "when this award was announced we immediately thought of InWestEaling, as they are so respectful and friendly to our team, and get really actively involved in any event we organise here.  They are also really loyal and refer clients to us, and we know they appreciate our hard work in supporting their business, as they bring us delicious treats!"
Vinyl Revolution
Based in our Oxford East Point centre, Vinyl Revolution produce and install a wide range of vinyl graphics for offices, vehicles and even fridges.  Customer Service Manager at East Point, Millie Pepperrell-Grey says, "Vinyl Revolution are a really deserving winner of this award.  They are really supportive, helping us with our own signage and also many of our clients.  Their customer service is amazing and they take a lot of pride in their work.  They have been really loyal to Podium, expanding their business with us over the years, and even recommend other companies to us.  It feels like a real partnership.  And did I mention they bring us cake?!"
Simon Broughton-Wells, director at Vinyl Revolution agrees with Millie on the subject of partnership; "the team at Podium have always been so helpful, they really can't do enough for you.  We have always felt very welcome and supported and really appreciate the recommendations to other clients within the building as our business has grown largely through word of mouth.  Knowing that all the practical elements of our office are being so well looked after has meant that we have been able to fully focus on growing our business and we are delighted to have been able to expand within the Podium centre as we have taken on more people.  We look forward to continuing our successful relationship with Podium, especially when the cakes are so nice on a Friday!"